Warehouse Storage vs Self-Storage
38% of respondents say they use storage space away from home, per research from StorageCafe. We only expect that number to grow.
Reasons for this trend include people moving to cities and having less space, the growth of the minimalism movement, and people who don't want to throw anything away. As you join the many Americans who are storing their items, you may have come across the two most common options for storage and wondered which was best for you: warehouse storage and self-storage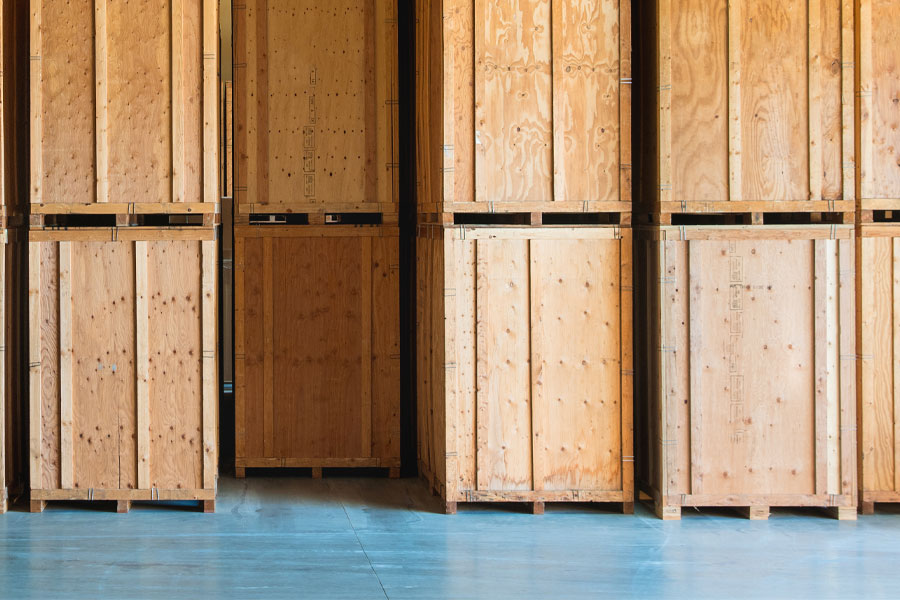 The Differences Between Warehouse Storage and Self-Storage
There are a few options for offsite storage, and they may look very similar to most. However, there are some key differences that will help you understand which is which.
What is Self Storage?
Storage units that work like lockers and are about as big as a garage. You are given a key to the unit that you can find enclosed within a fence or wall with security. You can then access the unit at any time. Self-storage companies will simply rent you the unit and provide security.

What is Warehouse Storage?
This option is more of a full-service route. You essentially are renting out a vault or pallet in a larger warehouse. The crew will pack your items and store them in the vault until you need them again. This is typically a service tied into a move. Your moving company will pack all of your items, take them from your old house to their warehouse, and then take them from the warehouse to your new home when it's ready. You can still have a full-service storage experience, even if you're not moving and just storing your items.

The Pros and Cons
To properly store your items, you have to choose the offsite storage option that best suits your needs. Here are the pros and cons of warehouse storage and self-storage that can help you determine the best choice for you:
Pros of Warehouse Storage:
Climate control and pest control.
Flexible space with vaulted roofs for large and oddly-shaped items.
24/7 surveillance.
The crew will bring your items to the warehouse right from the home. They are even able to pack your items for you.
Pros of Self-Storage:
You can easily access your items on your own time.
Simple to use for those with just a few items to store.
Depending on what you are storing, it can be a cheaper option.
Cons of Warehouse Storage:
You have to call ahead if you need to access your items.
Costs can be higher due to more services and more flexibility.
Cons of Self-Storage:
In terms of size, you are limited to the storage unit size options.
Limited number of units with climate control.
You have to handle the moving of your items yourself. This can mean having to rent a truck.
By keeping in mind these key points, you are one step closer to making an educated decision. Be sure to do plenty of research so you can be confident with your storage.
How to Find the Right Storage for Your Move
Choosing the right storage company can be difficult. Here are some of the things to look out for:
Fully Licensed and Insured
Years of Experience
High-Quality Online Reviews
Luckily, we have you handled, as we have already found your preferred storage company by assessing these values and determining who is the best of the best. Take a look at our Warehouse Storage and Self-Storage pages to find one near you.