10 Moving Tips for Senior Movers
If you have to move as a senior, the entire process can be a hassle. Maybe your basement is packed with items you've gathered over the years. Perhaps you can't haul boxes around because your health isn't what it was. Whatever your reasons, moving might be a daunting task for you.
Thankfully, you don't have to figure this out on your own. Here are 10 moving tips for seniors.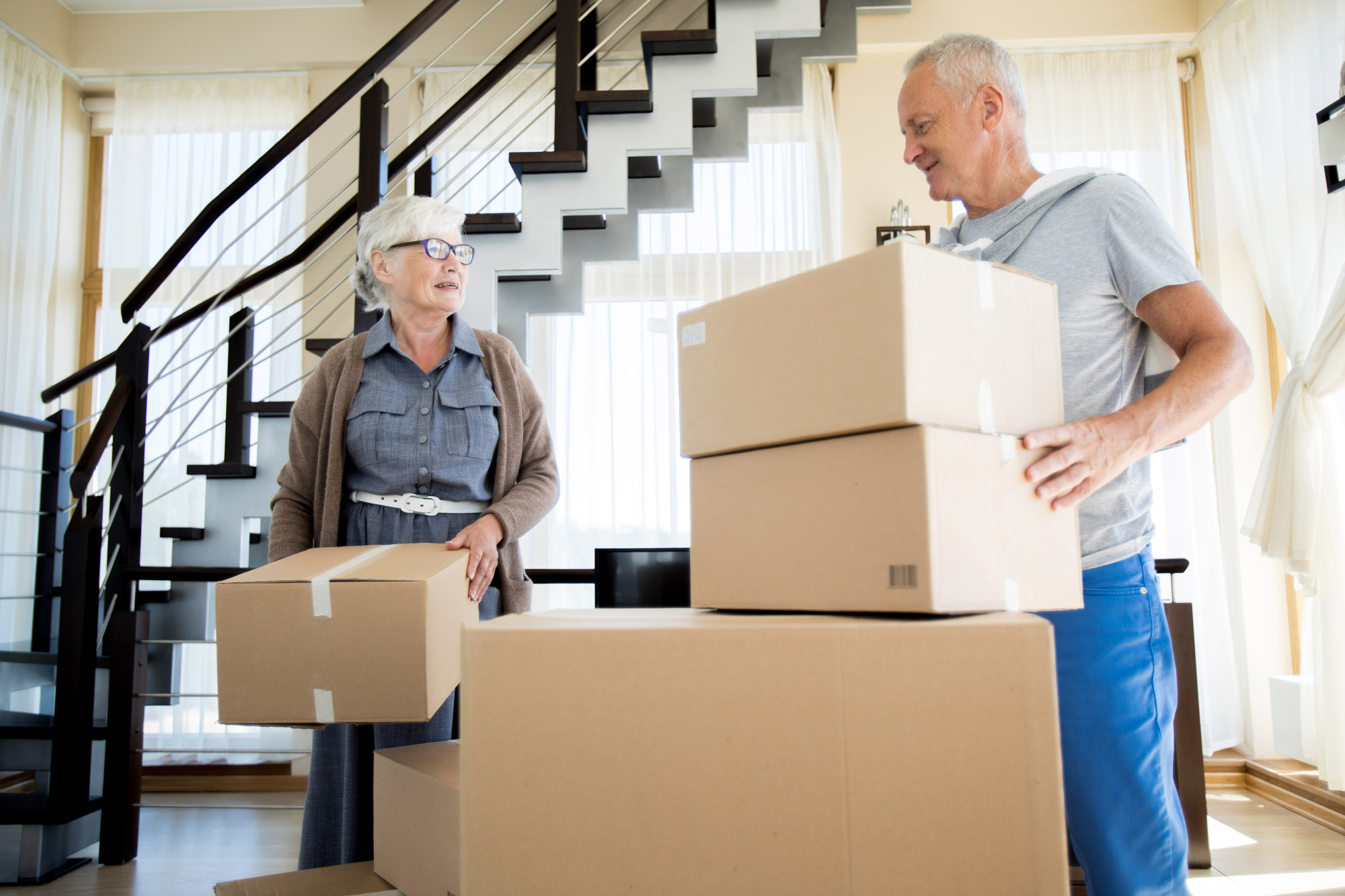 1) Start Early
As people, we tend to put significant responsibilities on the back burner. That can't be your strategy if you want to have a successful move. Instead, it would help if you plan what to pack when your new home is picked out. Start with the items you rarely use and save the essential things for later. It might seem overwhelming, but getting a head start will make all the difference.
2) Create a Moving Timeline
The last thing you want is to run out of time with so much left to do. Your best bet to avoid this is to create a moving timeline. This timeline needs to be based on how long you have to get ready to move. You can be generous with your timeline if you have a while before the move date. However, you'll need to act accordingly if you receive late notice. Work backward from your move date for the most accurate schedule.
When crafting your timeline, use this time to develop an organizational system. This system will make it much easier when deciding what to keep and what to let go.  Also, like any schedule, leave wiggle room for the unexpected to throw a wrench in the works.
3) Decide What to Keep
The first step to take when preparing for a move is deciding what to keep. If you've been in your home for a long time, the items you're holding on to are probably filled with sentimental value. Unfortunately, you will have to make hard choices about what to take with you. If you can do that, you'll have much more space for the things you need in your new living space.
Another thing to keep in mind is the option of storage. While everything may not fit in your new place, you can always invest in a storage unit or climate-controlled warehouse storage. Many storage companies and professional movers offer this service, so be sure to see who is best qualified to handle your belongings.
4) Pack One Room at a Time
"How do you eat an elephant? One bite at a time?" That old saying applies just as much to moving as it does to anything else. So make sure you pack each room entirely before you move on to the next one. This way, you won't lose items because you're shuffling between half-finished areas.
As stated before, start off with the rooms you use the least. Anything you pack early on should be something you won't need on a daily basis. No one wants to spend an hour tearing through a box just to find their toothbrush. From there, you'll keep packing until moving day.
5) Label Your Belongings
Once you start packing, make sure to label everything. It doesn't matter how obvious it may seem. Label it. Your future self will thank you once you have unpacked your new home. Don't just pack things anywhere, either. Make sure to categorize each box in a way that makes sense to you (e.g., kitchen items with kitchen items, winter coats with winter coats etc.).
This is also an excellent way to make sure essential possessions don't get lost. Imagine finding a pair of earrings two years later because you packed them with the power tools.
6) Create a Bag for Essentials
You can finally pack your essentials as you get to the end of the packing process. Put these in a duffle bag or somewhere that will be easy to access. That way, they will be easy to pull out when you move into your new home.
7) Change Your Address
This may seem obvious to someone who has moved before, but it is still important to remind yourself. First, make sure any organization with your address knows that you're moving. This is especially important for things such as your mail and driver's license.
8) Know Your Limits
There comes a point in time when your body can't keep up with your mind as it once did. That's why it's important to know your limits. Younger people get exhausted from moving, so it makes sense that an older adult would too. Take plenty of time to rest when you need it. This is another benefit of having a moving timeline. You can pace yourself.
9) Ask for Help if You Need It
Preparing for a move can be a lot of work, but you don't have to do it alone. Be sure to ask for help from those around you. Friends, children, and grandchildren can all lend a hand and take some of the weight off your back.
10) Find a Trustworthy Moving Company
If your family is unable to help you for one reason or another, your best bet is to hire a moving company. As an older customer, it may be best to hire a full-service mover. These companies can tailor their services precisely to your needs. You can hire them to handle the moving day exclusively, or you can have them take care of the process in its entirety. All you have to do is let them know.
We can help if you don't know where to start looking for a full-service mover. The Preferred Movers Network connects you with the best moving companies in the U.S. We work with movers in 18 different states to ensure we can serve as many people as possible. Browse our site to find out more.